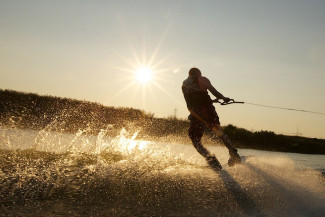 Wakeboarding, the extreme and chilled lifestyle sport
Part of the board sports family it's likened to snowboarding, but better since you can do it here all summer.
As accredited by British Water-Ski and Wakeboard, Action Watersports welcomes everyone from complete beginner through to top competitors. 
Learn to Wakeboard or improve your skills under the supervision of Simon Raine
All the team are passionate about watersports, spending as much time on the water as they can, and always striving to ensure you have the best experience possible.
On our sheltered purpose-built private lake, our boats have a Variable Wedge Wake System, Wakeboard Towers & Speed Control.
Book your Wakeboard session

Wakeboarding with Action Watersports
All lessons must be pre-booked. Please select the correct package to suit you, we are happy to discuss your needs and any queries.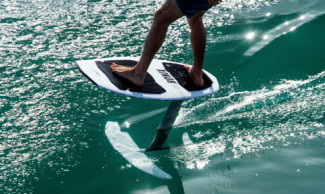 Learning to Kitesurf or fancy Wing Foiling?
Learn the board skills here 1st to give you a much faster learning curve out with your kite and all with no weather or tide restrictions.
Why not learn to Foil behind the boat to give you an advantage? Check out more information on hydro foiling today!
Find out more about hydrofoiling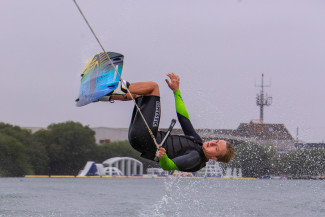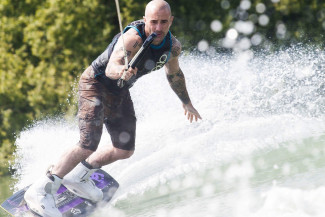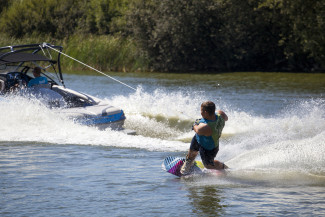 Important Information
Confidence in the water and ability to swim is essential 
All ages welcome 6 to 60+
All lessons on the water are 1:1
Using the latest training techniques tailored to your level allows for an easy learning curve
Book your Wakeboard Session
Please arrive 45-minutes prior to your activity time
If you arrive late you may miss your session
Have a question or would like to talk to a member of the team? No problem, we're always here to help.
Call Us