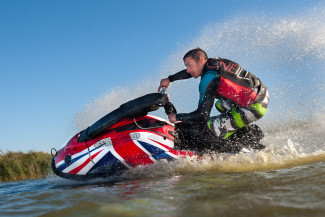 Fancy riding on the lake early or late season?
When we opened 20 years ago we were able to open the lake to Jet Ski Owners for most of the week, with the other activities fitting in around. However due to Jet Skis becoming more powerful and seaworthy we have found the number of skiers wanting to use the lake has fallen to a point we have had to reverse these roles; as whilst you are enjoying the lake we are unable to offer any other activity, so this is where supporting a sport we love whilst being commercially sustainable becomes a challenge.
We can offer Jet Ski Owners the opportunity to launch low season – March/April and October/November during the week.
How it works
Fancy hiring the whole lake for your exclusive use? Just £95 per hour, why not come down as a group and enjoy the exclusive use of the lake together? It is £95 per hour for up to 7 Jet Skis
Alternatively, if you're an individual Jet Skier, we can offer a Standby Launch, for just £55 per craft. This allows you to enjoy the lake and facilities for up to 3 hours.
(Please note this is not bookable in advance and we may ask you to take a short break to allow another activity to take place).
These are both available low season, weekdays outside school holidays, subject to availability.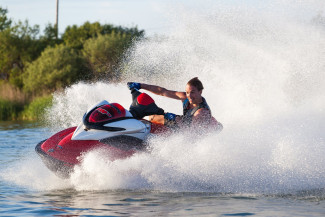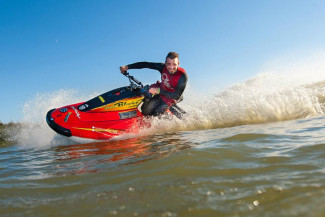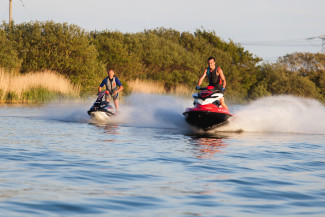 Important Information
Must provide a copy of insurance – failure to produce this will mean you will not be able to launch and will forfeit your fee
Must have the RYA PWC Certificate
We will ask anyone who we are concerned regarding your ability to control the craft to leave the lake
Jet Ski Launch is not available at weekends or any time in May, June, July, August or September
Wetsuit hire available
Freshwater lake
Showers, toilets and changing room available
On site shop
Please call us on 01797 321885 to discuss your Jet Ski needs
CALL US TODAY